Short Code Services in India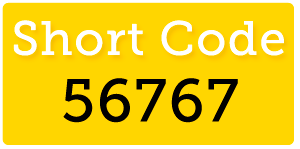 A short code is a special number with 5 digits. Short Code works with Keyword. Keyword is a unique word which is assigned to the short code number for e.g. if your company name is Google Ltd and you took a keyword say GOOGLE on our short code, when your customers send an SMS from any Indian Reg mobile with message ABC and space, they will get a automatic instant reply which is set by you.
We currently provide keywords on Short code: 56767
Our Short Code Features
Supported to receive sms from all telecom operators in India
Customized Auto Reply : A auto-response message for all incoming messages.
Unlimited Sub Keywords : You can create unlimited sub keywords of main keyword and create different reply message for every sub keyword.
SMS Alert : You will receive alert sms for incoming sms if you specify your mobile number to receive alert sms.
Email Alert : An email report would be sent on the desired email. You can use different email id for different keywords and sub keywords.
Complete Reporting : Online Control Panel to get complete report of client incoming numbers/messages with date & time
URL Forwardig : The incoming message can be forwarded to your web server or application.
Integrate shortcode : Integrate the service with applications through our APIs
Short Code Pricing India
Price: Rs.3,999 per keyword, per year.
Call us on +91-8886228886 for more details
www.krishnasoft.in is rated 4.8 out of 5 by having more than 120 happy customers.